Avaya 5600 Series Telephones
5600 Series
Call 866-867-2947 or Email
The Avaya 5600 Series IP Telephones deliver an extensive set of software features, high audio quality, and attractive streamlined design to small and medium business customers using Avaya IP Office. Advanced web-enabled graphical displays on the 5610S and 5621 versions support browser-based desktop applications such as online order entry and inventory lookup in addition to more traditional voice applications such as directory-based dialing and call logging. Both the 5610 and 5621 support optional Virtual Private Network (VPN) software eliminating the need for a VPN device at the remote location.
The 5610 and 5621 IP Telephones have additional application functionality. Push of audio and textual alerts to the phones is now supported through the application programming interfaces (APIs) on these phones. The Avaya Phone Application Suite includes a set of pre-packaged phone applications for use on the 5610 and 5621. Please refer to the Phone Application Suite section on avaya.com for more details.
Avaya 5600 Series IP Telephones are simple to use with both fixed and flexible feature buttons, easy-to-read graphics, and several wall mount and desk mount options. They have been optimized for reliable use in IP networks, with sophisticated security capabilities such as media encryption and protection from denial of service attacks. Built-in Ethernet switch ports enable streamlined desktop implementations, while voice packets are tagged with the appropriate quality of service (QoS) parameters such as 802.1q and DiffServ for priority treatment by QoS-enabled IP networks. The 56xx Series IP Telephones also support the 802.3af power over Ethernet standard.

5602SW IP Telephone (700345358)
The 5602SW IP Telephone is an entry-level telephone with two programmable call appearance/feature keys, ten fixed feature buttons and a 2x24 character display. The 5602SW offers an integrated two-port Ethernet switch and supports static and dynamic IP address assignment.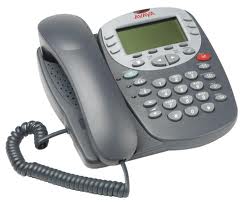 5610 IP Telephone (700381965)
The 5610 IP Telephone provides a 5x29 character graphic display, paperless button labels, call log, speed dial, 12 programmable feature keys, Web browser and two-way speakerphone. It also includes a two-port Ethernet switch. The 5610 supports Unicode fonts with R2.1 firmware.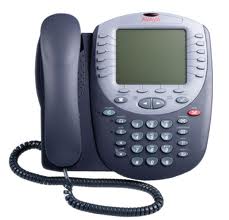 5621 IP Telephone (700385982)
The 5621 IP Telephone is cost effective and provides a 7x29 character back-lit graphic display, paperless button labels, call log, speed dial, 24 programmable feature keys, web browser and two-way speakerphone. The 5621 also includes a two-port ethernet switch.