Small Office Phone System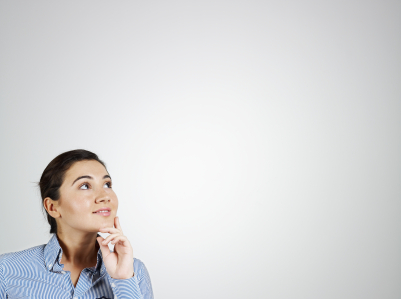 If you are a small business looking for a new telephone system, but are not sure where to start, Axis can help with this process. There are many factors that will go into this decision and the first one is how much time will you have to devote to this project. Think about how much time you can, or, are willing to devote to the project and make that a part of your strategy.
If you are looking for a small office phone system, that means you are a small business and purchasing a phone system is something you have probably never done for your current employer, unless you have been with them for over ten years.With all of that being said, someone decided you were the person for the job; probably because you are the person that calls your current telecom vendor when the telephone system goes down. This situation means you have worked with telecom vendors in the past but this does not necessarily make you a small business telecommunications expert or does it mean that you have the time to take on this task, so you need help.
As I mentioned before, time is going to be something you need to consider. Are you planning on educating yourself on the intricacies of unified communications? The answer is probably no, so we make education a major part of our meetings with you. Not only educating you on the systems we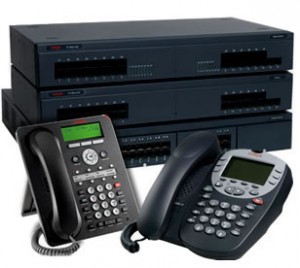 offer, but also on the options available today and how you might use them within your organization. Traditional telephone systems required you to understand basic lines, PRI service, DID's, pooled systems and key systems, among other things. For newer telephone systems, we have good news and bad news; these things still exist, but now you have VOIP, unified communications, hosted and sip trunking, to consider. The two sentences above are the short list and are over simplifying business telephone systems, but Axis Telesolutions will take the time to insure that we understand your needs and that we address them without overwhelming you with unnecessary information.
Another part of your planning strategy should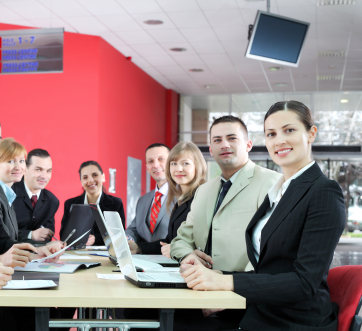 be to consider your company's daily requirements and you should use your old telephone system as a starting point.
One basic point to consider is your system size; how many users you have, what kind of line usage you experience and how many attendants you have. Having a bunch of telephones doesn't mean you need a bunch of lines. The number of phones you need will depend on how your small business is organized and what type of users you have. If you have a large number of sales staff on the telephone, then you will need more lines and features than if you just have several warehouse personnel communicating within the same organization. In the end, system size is the easiest thing to consider.
You will also need to focus on features and what would make sense for your small office phone system. Here is the good news and bad news. Many of today's small office phone systems have the most sophisticated of features. This means you will have to wade through them to determine what is necessary and what is not. The easiest way to break this down is by the type of staff/users you have and their needs.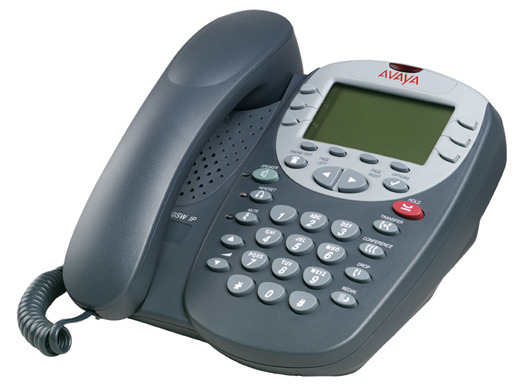 The Most Basic User: This staff member would use the phone for basic calling needs both internally and externally, but does not need a voicemail. An example would be telephone warehouse personnel.
The Basic User: This staff member is the same as above, but they need things like voicemail and a few programmable features, like call appearances for a few users. An example would be employees that are in production but not necessarily managers.
The Office Member Internal User: This staff member would most likely be an administrative person that needs a phone with user appearances, voicemail, options for going into calling groups, a do not disturb feature and possibly voicemail-to-email integration. An example would be a shipping manager or a warehouse manager.
The Office Member /Internal and Out of Office User: This staff member would require all of the above, with remote needs as well. Because they are out of the office on a regular basis they may need integration with a cell phone. An example would be an executive or possibly an outside sales rep that also uses the office.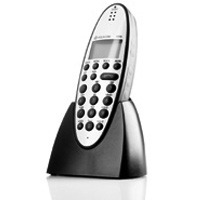 The Office Member/Remote User: This staff member is out of the office most of the time and will need a full list of remote access options. This user would typically be a sales rep that manages a territory on the road.
The Attendant User: This staff member or group of staff members primarily handles incoming calls. You will need to determine how you want to handle incoming calls; automatically or with a live person.
The categories above are over simplified, but the idea is to get you think about your staff and their needs because the range of available options is so dynamic. We will go over the many options available to you, but the biggest difference in living with a new telephone system compared to your existing one, would be understanding what unified communications means. This term can be very generic, but the basic idea is bringing all of your points of contact together and giving you access in one location. This would include your desk phone, cell phone, voicemail, email and calendar. Having this unified communication available means that you will most likely be integrating your telephone system with your data network, so you will need a company that is as good with data networks as they are with business phone systems. Axis can become your network vendor or we can work with your existing vendor. In either situation, we will insure that you have the proper hardware and software in place for your project. The technology exists to keep you in contact wherever you are, so it is ultimately up to you to decide how far you go. Axis will help guide you and help determine what is necessary and what is overkill based on your needs.
After we have gone over your system size and user needs, we will have a good understanding of your small business and how you operate. Then we will put together a proposal for a new phone system.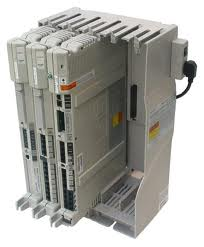 This might be a system with all new components, a completely refurbished system or a system with a combination of new and refurbished components. The idea is to maximize your investment and we can do a better job of that than anyone, by using a combination of new and refurbished telecommunications hardware. You should not be deterred by the words refurbished telephone system when you are working with Axis because we will not propose any system that does not meet your technology requirements. It is important to point out that by using a combination of new and refurbished hardware we are able to offer the latest technology in both telephones and phone systems. When you work with Axis Telesolutions Inc on your next business phone system, you will be working with someone (a company) that can handle both your telecommunications and your network needs, insuring that you are purchasing a telephone system that will address your needs for years to come.
Don't under estimate the importance of your vendor after your telephone system has been installed. In the early stages of owning your new phone system, you will have a few changes to deal with. No matter how much pre-installation planning you do, something will have been missed, so it is important to have a telecom vendor that is responsive to your needs. Most vendors are pretty responsive during the "honeymoon phase", but after that service can go down hill fast. Because Axis offers maintenance plans with our telephone systems, we will be there to service your system for years to come. If you choose not to use a maintenance plan, Axis is still an excellent choice because we offer repair services and sell refurbished hardware. We believe a vendor proves their worth when your system is over ten years old because that is usually when you have long been forgotten and everyone wants to sell you a new telephone system. Axis believes a system this old still has many years of service left. We will have the hardware to support your older telephone system and can keep expanding your older system, if need be. Axis offers excellent repair services as well, so we will be able to offer you many options in keeping that older system working for you. We still sell and service parts for Key Systems and PBXs that are over twenty five years old and this is the major reason that we only supply hardware from the leading manufacturers. By doing this, we insure that additional hardware is available to you for as long as you would like to continue using the telephone system you purchased from Axis Telesolutions.
Small Business Telephone Case Study
Communications is an integral part of everyone's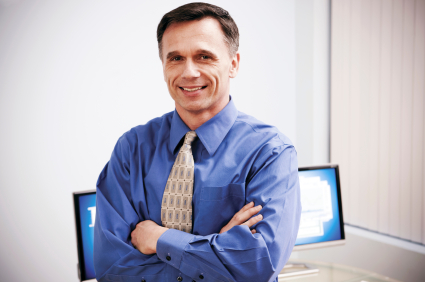 business. Your voice communications system and your data network are your links to everyone within your organization and with the outside world. Traditionally, these were two independent areas with little interaction, but that is no longer the case, nor should it be. Advances in technology may require investments in your infrastructure but not taking advantage of this current technology will cost you more in inefficiency and eventually leave you unable to compete! Here are some ways to invest in your business and get returns on that investment.
Traditional Philosophy at Independent Concrete
Your office staff handles all calls so you are able to have a live person answer and screen all calls.
You do not have the need for a dedicated operator because the call volume does not require it and financially it does not make sense.
That traditional philosophy is costing you money and making you less competitive!
The employees answering your phones are the same employees entering orders, doing accounts receivable, accounts payable, payroll, scheduling appointments and assisting other staff members. Every time they answer the phone their train of thought is broken, and they are on to a new task that may add no value at all to your company. Tom's wife calls in to speak with him, your employee answers that call, might engage in small talk and then transfers that call to Tom; this costs you money. A customer calls Tom everyday to place an order and everyday your customer has to wait for your accountant to answer the phone and then transfer the call to Tom; this is wasting your customer's time and your accountant's time. This list of examples can get very long so I will stop there, but understanding how inefficiency costs you money will save you money.

Saving Time and Money
Let people connect directly to the people they need, when they need them. Assign Direct Inward Dial, or DID, to all your key personnel. Each person will receive a unique number that will ring straight to their extension. This option is much less expensive than it used to be and will be no problem to accomplish with a new system (or say, "integrate into a new system"). Tom's wife will be able to call directly to Tom's extension and not waist your company's time and money. Your customers will be able to call directly to their sales representative, making communications with your customer seamless. The coverage can be set so that if Tom is not available to answer the call it can be directed to live person. Your staff can give their DID only to customers and key people, so that all other calls can be handled more efficiently. Another option is Caller ID, which will allow everyone to screen their own calls.

Traditional Philosophy at Independent Concrete
You want a live person to answer all my calls so they are answered quickly and the customer receives a personal touch.
That traditional philosophy is costing you money and making you less competitive!
In today's world customers expect their call to be answered in four rings or less, so having a random front office staff member answer the phone in six rings only frustrates a customer and offers a less than friendly personal touch.
Saving Time, Money and Offer Your Customer a Better Experience
Use a more sophisticated call answering method, the Auto Attendant. If a caller does not use a DID or if your office staff is unable to answer a call within four rings, callers would be handled by the Auto Attendant. This gives customers options that will allow them to connect with the right person or it can be used to buy your front office staff some time to answer the call. You want your customers to have control and you do this with options; choices, even if they are automated, are better than ringing in a customer's ear.
Traditional Philosophy Independent Concrete
Workers out in the lot use cell phones to communicate.
That traditional philosophy is costing you money and making you less competitive!
This is costing you a monthly cell phone fee for each employee.
You may be paying for cell phone calls from one employee to another employee and they are only two rooms apart.
Yard staff members have to be at their desk to receive a call that comes in through the phone system.
All employees' outbound calls use up minutes on their cell phone plan.
Calling other employees requires them to wait four rings before they have an option to leave a message.
Employees may have two locations to collect voicemail messages causing them to delay checking messages or even missing them.
Office staff members know they will reach someone if they call the cell phone first, so they do that automatically, costing you money.
Having employees use cell phones can produce a very large monthly expense.
Saving Time and Money
You can discontinue the use of cell phones completely, ending that monthly expense.
By using Wireless System Phones that have phone features and walkie-talkie features, you can call directly to the yard employee no matter where they are.
Yard employees can use the one touch walkie-talkie to make a broadcast (Push to Talk) to everyone, or make direct radio contact and avoid group chatter.
These will also allow employees to have one point to collect messages.
They will be able to receive transferred calls, make internal and external calls and have the flexibility to be anywhere while staying in contact at all times.
Current Philosophy at Independent Concrete
Sales reps use their cell phones for most of their customer contact and give their cell phone numbers out to customers because they do not want to miss a call.
This current philosophy is costing you money and making you less competitive!
Using this technique costs you money and probably more than you want to admit. When customers get cell phone numbers that is the number they use.
If you have a sales rep in the office on their cell phone talking to customer it is costing you money unnecessarily.
If a customer calls a cell phone directly, your philosophy of having a live person answering calls goes right out the window, along with your money.
When a call goes to a cell phone voicemail, you are unable to check that cell phone's voicemail for customer messages if your employee is sick or leaves the company which can lead to problems.
Saving Time, Money and Offering Your Customer a Better Experience
Some employees need cell phones, but these cell phones should integrate with your office system. Customers can call a sales rep's DID and the call can ring the desk phone and cell phone simultaneously. Then, if it is not answered, the call can be covered by a live person in your office.
If a call comes into your office, it can be transferred directly to your sales rep's cell phone if they are not in the office.
A sales rep can start a call on their cell phone and finish it on their desk phone or vice versa, allowing them the flexibility to move around.
The investment in your communications system is a very important one. Your next system should last your company at least ten years, but that life cycle is greatly increased by your choices. We are offering a platform that provides you with the features you need today, without costing you money on unnecessary options, and that has the ability to add features in the future as needs arise. This is a proven platform that can be maintained by multiple vendors. Because of this, you have the flexibility to go somewhere else for service and does not lock you into a relationship with any one vendor. This platform comes from a top tier manufacturer and will continue to be updated and improved by the manufacturer, insuring that you will have the latest options available to you for years to come, providing protection to your investment.
The bottom line is your current phone system costs you money everyday and you have the ability to stop the losses!