Satisfied Customers
Here is what Steven Richie had to say about our repair services and products.
Laura,

When I started managing the phones about a year ago it was impossible to find a good reliable vendor, even the few local companies we have around here couldn't seem to get the job done..but with a little Google search I found Axis and have been very pleased! So we thank you for your services and professionalism and I hope we can continue to use Axis for many years to come!
Here is what Mike Smith had to say about our repair services.
Mark and Barb,

"I just want to say "Thank You" to your entire team. I moved away from another repair provider because they were unable to fix the phones correctly, and unable to respond in a timely manner. Your team has proven that you can do both exceptionally! Pushing this rush order through in such a timely manner meant better service to my customers and staff, which makes me look really good. I really appreciate your dedication to providing excellent customer service! Please pass this along to your supervisor/manager."
Steve, a Telecommunications Support Specialist with a major league sports team, commented: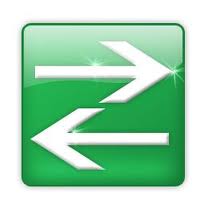 "I'd like to mention that it has been a pleasure working with you and with Axis. We ship out defective phones… we get back working units. The process couldn't be simpler. "
Zeev knows we go the extra mile for our customers.

"Thank you again Laura for all your help – I know I created some unusual situation, but you handled it great."
Our quick turn around turns heads.
"Mark,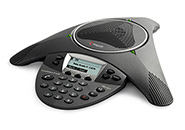 I just got in another Polycom 2W and hopefully will get it processed this week and get it sent over to you.
Thanks again for the quick turn around on this one and I will make sure the owner knows which vendor it is that gave us such great service."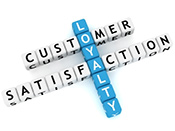 Our high quality repair service creates customer loyalty.
"We put one of the phones back in service since they arrived and it is working like a champ. They were so clean and neatly packaged that my bosses thought I ordered new ones. We are very satisfied with your response time and the condition they were shipped back in.

Thank you so much and we will definitely be using you for all of our phone repair needs."
Here is what a busy interconnect has to say.
"This has been one crazy winter…..always keep you in mind for equipment - was telling my boss how helpful you are to us." - Bonnie
Office Manager, Angie, used our video conference repair services.

"Thank you so much. I really appreciate your service and quick turn around. We will definitely use you again if your services are needed.
It's always a pleasure working with a company that has such great customer service."