Call now for more info
866-867-2947
Or fill out the contact form below and an account representative will contact you shortly
Refurbished Cisco Phone Systems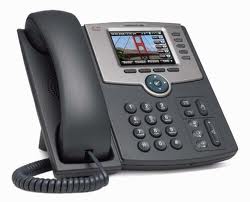 Axis Telesolutions, Inc. is an independent distributor of Voice and Data Communications equipment. This allows us to sell new and refurbished products at the best possible prices. Axis carries an extensive stock of refurbished Cisco Phone Systems to address your daily needs. In addition to meeting your daily needs, Axis can supply the refurbished hardware for your next large telecommunication project. All of our account managers handle projects that require hundreds of phones and the deadlines that come with those projects. The prices on our hardware will provide you considerable savings as well as carry a one year warranty or optional extended warranties. To list all of the refurbished Cisco telephones, routers and switches would be a waste of time because we have them all. So, whether you have large or small Cisco demands, we can supply your refurbished Cisco hardware. You may only need a single telephone or several modules; in either case, we will have the refurbished hardware for your next Cisco project.
Refurbished Cisco IP Phones
Axis has your refurbished Cisco IP phones. We carry the Cisco SPA 300 Series IP, Cisco SPA 500 Series IP, and the Cisco Unified IP telephone series.
Refurbished Cisco Routers
Axis carries the refurbished Cisco Routers such as the Cisco Small Business RV Series Routers, Cisco 500 Series Secure Routers, Cisco 800 Series Integrated Service Routers, Cisco 1900 Series Integrated Service Router and the Cisco 2900 Series Integrated Service Routers.
Refurbished Cisco Switches
Axis can help you with your refurbished Cisco Switches such as the Cisco 100 Series Unmanaged Switch, Cisco 200 Series Smart Switches, Cisco 300 Series Managed Switches, Cisco Small Business Stackable Switches and the Cisco ESW500 Series Switches.
Refurbished Cisco Wireless Access Points
Axis has all of your refurbished Cisco Wireless Access Points. Call us and discuss what your needs are.
Use a combination of all of our services for the greatest amount of savings on your next project. Combine Unused Cisco Products with Refurbished Cisco while leveraging your existing products by taking advantage of our repair service.