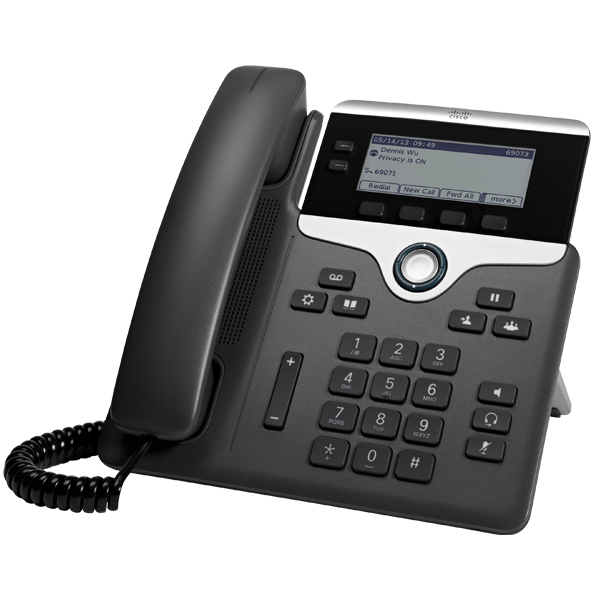 Cisco Repair Service
Cisco Products Repair List
Axis Telesolutions, Inc. offers a variety of repair services, however our standard repair package includes:
Repair on component level
Preventative maintenance
Refurbishment of your equipment
Individually boxed
Set of cords at customer request
12 month warranty
Axis Telesolutions, Inc. also offers replacement parts like LCD, housing, buttons, stands and handsets at an additional cost.
Contact our sales team for a quote today! Published price guaranteed.
866-867-2947
| | | | |
| --- | --- | --- | --- |
| Cisco Model | Standard Repair Price | Replacement Parts available | Accessories available |
| Cisco CP-3905 | $39 | YES | YES |
| Cisco CP-6901 | $39 | YES | YES |
| Cisco CP-6921 | $39 | YES | YES |
| Cisco CP-6941 | $39 | YES | YES |
| Cisco CP-6945 | $39 | YES | YES |
| Cisco CP-6961 | $60 | YES | YES |
| Cisco CP-7811 | $60 | YES | YES |
| Cisco CP-7821 | $60 | YES | YES |
| Cisco CP-7841 | $60 | YES | YES |
| Cisco CP-7861 | $60 | YES | YES |
| Cisco CP-7911G | $60 | YES | YES |
| Cisco CP-7915G | $60 | YES | YES |
| Cisco CP-7921 | $69 | YES | YES * |
| Cisco CP-7921G | $69 | YES | YES * |
| Cisco CP-7925 | $69 | YES | YES |
| Cisco CP-7925G | $69 | YES | YES |
| Cisco CP-7931G | $69 | YES | YES |
| Cisco CP-7936 | $75 | YES | YES |
| Cisco CP-7937 | $75 | YES | YES |
| Cisco CP-7937G | $75 | YES | YES |
| Cisco CP-7940G | $75 | YES | YES |
| Cisco CP-7941G | $60 | YES | Yes |
| Cisco CP-7942 | $60 | YES | YES |
| Cisco CP-7942G | $60 | YES | YES |
| Cisco CP-7945G | $60 | YES | YES |
| Cisco CP-7960 | $60 | YES | YES |
| Cisco CP-7965G | $60 | YES | YES |
| Cisco CP-7970 | $60 | YES | YES |
| Cisco CP-7970G | $60 | YES | YES |
| Cisco CP-7971G | $60 | YES | YES |
| Cisco CP-7975G | $60 | YES | YES |
| Cisco CP-8811 | $60 | YES | YES |
| Cisco CP-8821 | $69 | Yes | Yes |
| Cisco CP-8831 | $95 | YES | YES * |
| Cisco CP-8831 Keypad | $95 | YES | YES * |
| Cisco CP-8832 | $149 | YES | YES |
| Cisco CP-8841 | $65 | YES | YES |
| Cisco CP-8845 | $65 | YES | YES |
| Cisco CP-8851 | $65 | YES | YES |
| Cisco CP-8851NR | $65 | YES | YES |
| Cisco CP-8861 | $65 | YES | YES |
| Cisco CP-8865 | $65 | YES | YES |
| Cisco CP-8941 | $65 | YES | YES |
| Cisco CP-8945 | $65 | YES | YES |
| Cisco CP-8961 | $65 | YES | YES |
| Cisco CP-9951 | $65 | YES | YES * |
| Cisco CP-9971 | $65 | YES | YES * |
* Call to verify availability
866-867-2947