Avaya 1400 Series Digital Telephones
Designed to serve the needs of a wide range of business users, the 1400 Series Digital Deskphones offer a contemporary design with advanced audio technology and productivity enhancing features. These phones work with Avaya Aura® and Avaya IP Office.

Avaya 1403 Digital Deskphone (700508193)

Designed for visitors and other occasional users, this phone provides a simple, familiar interface that is ideal for common locations in offices, stockrooms, lobbies, or drop-in desks. The 1403 is compatible with Avaya IP Office only.
Avaya 1408 Digital Deskphone (700469851)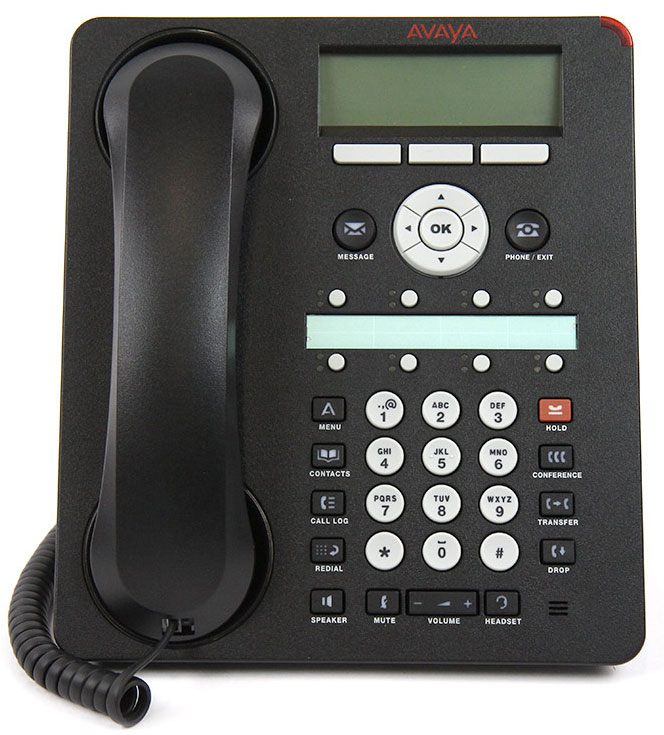 Designed for cubicle workers, sales staff, and other users with relatively simple telephone needs, the 1408 delivers a straightforward, productivity enhancing interface.
Avaya 1416 Digital Deskphone (700469869)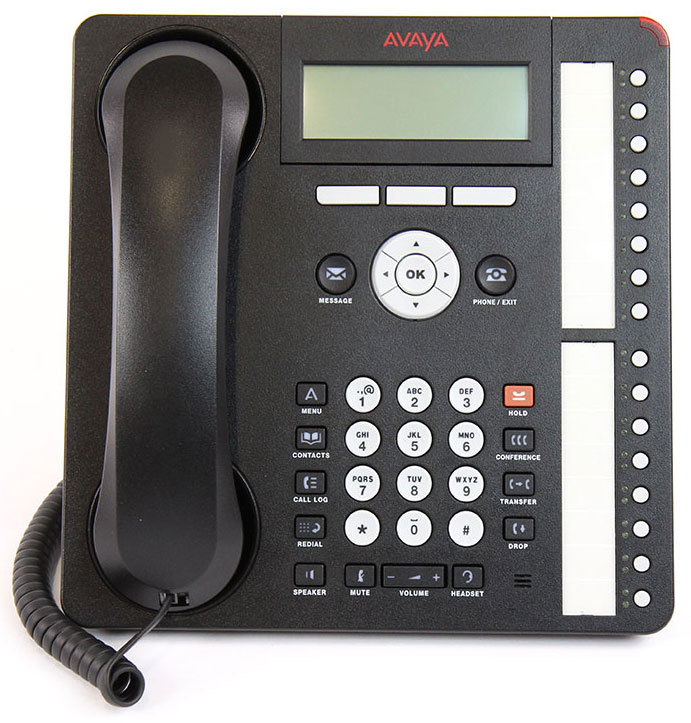 This deskphone is designed for receptionists, assistants, managers and other navigator users -- people who answer incoming calls, transfer customers, and monitor several lines throughout a typical day. This phone provides the most one-touch line/feature/speed-dial