HDX 8000 Repair Service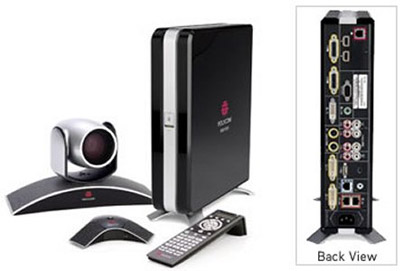 Axis Telesolutions Inc offers post warranty component level Repair service for your Polycom HDX 8000.

Repair Price. Repair of the HDX8000 is $695 and includes a One Year Limited Warranty on the repaired hardware.

Axis offers a no risk repair service. Send your defective HDX8000 to Axis Telesolutions Inc and we will evaluate it for repair, if the HDX8000 is un-repairable for any reason, Axis will not charge you for the diagnosis.

The Repair Process. Contact one of our account managers and they will issue an Axis Repair Request. You will be asked to send in your defective HDX8000 and include the repair request #. When Axis receives your defective Polycom, we will inventory the included hardware, notify you of the receipt and proceed with the repair, after your final approval.

Repair Turn Around. Axis Telesolutions has an excellent repair record with Video Conference Units. That being said, Video Conferencing equipment is complicated to repair so we can not guarantee a turn around time. We understand your Polycom is important to you and will try to repair it within 10 to 14 working days. We will keep you informed and ultimately let you determine if we should continue the repair process.

What to include with your unit. Please include all cables, remotes, cameras, or anything else required for the operation of your HDX. This will insure we are able to trouble shoot all potential problems.

Be Proactive. To insure you are able to install your HDX8000 when you receive it back, be proactive. Take time to document the setting and connections on your Video Conferencing unit. Do this by taking notes and photos before your start removing your video conferencing unit.

Warranty. The HDX8000 repair service comes with a One Year Limited Warranty. This repair warranty applies to the actual hardware that was repaired.

*Additional Charges. In certain situations, Axis may need to request additional funds for the repair. This is rare and we do not proceed without prior approval.

Documentation for the HDX8000.