HDX 9002 Repair Service
Axis Telesolutions Inc offers post warranty Repair services for your Polycom HDX 9002.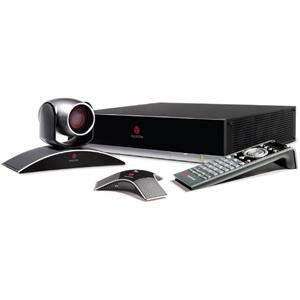 Repair Price. Repair of the HDX9002 is $695 and includes a One Year Warranty on the repaired hardware.

Axis offers a no risk repair service. Send your defective HDX9002 to Axis Telesolutions Inc and we will evaluate it for repair, if the HDX9002 is un-repairable for any reason, Axis will not charge you for the diagnosis.

The Repair Process. Contact one of our account managers and they will issue an Axis Repair Request. You will be asked to send in your defective HDX9002 and include the repair request #. When Axis receives your defective Polycom, we will inventory the included hardware, notify you of the receipt and proceed with the repair, after your final approval.

Repair Turn Around. Axis Telesolutions has an excellent repair record with Video Conference Units. That being said, Video Conferencing equipment is complicated to repair so we can not guarantee a turn around time. We understand your Polycom is important to you and will try to repair it within 10 to 14 working days. We will keep you informed and ultimately let you determine if we should continue the repair process.

What to include with your unit. Please include all cables, remotes, cameras, or anything else required for the operation of your HDX. This will insure we are able to trouble shoot all potential problems.

Be Proactive. To insure you are able to install your HDX9002 when you receive it back, be proactive. Take time to document the setting and connections on your Video Conferencing unit. Do this by taking notes and photos before your start removing your video conferencing unit.

Warranty. The HDX9002 repair service comes with a One Year Warranty. This repair warranty applies to the actual hardware that was repaired.

*Additional Charges. In certain situations, Axis may need to request additional funds for the repair. This is rare and we do not proceed without prior approval.

Documentation for the HDX9000.
Polycom HDX 9000 - 9002 Setup
Administrator's Guide for Polycom HDX Systems
Polycom HDX Telepresence Series Features and Benefits
Polycom HDX9000 Brochure
Installing Software and Options for Poycom HDX Systems and Accessories
For a comprehensive list of HDX documentation please visit Polycom, Support Home and Search for HDX 9002.

Polycom HDX 9000 Series Details
Power, performance and flexibility for highly integrated video conferencing environments
True high definition (HD) video up to 1080p30 or 720p60 resolution with the ability to connect multiple HD video sources
Polycom's VC2 vision realized with presence capabilities and full management of systems through Polycom Converged Management Application™ (Polycom CMA™) solution
Hear voices and music clearly with 22 kHz audio in StereoSurround™
Share HD content easily in native resolution, including images, documents and multimedia
Easily integrate video system into your environment

HDX9000 Features and Benefits
See and hear every detail with amazing clarity -- Polycom Ultimate™ technology
Experience optimal video at any bandwidth, starting from 128 Kbps with H.264 High Profile
Expanded audio and video I/O allows easy integration for your application
Share CAD drawings, movies, images, spreadsheets -- and more -- all in native resolution
Join multiple participants in a single call easily and quickly
Easily expand the audio benefits by integrating with Polycom SoundStructure™
Axis Telesolutions Inc is an independent repair service provider, offering repair services and warranties on a variety of products from multiple vendors and is in no way affiliated with Polycom or any other manufacturer.