Avaya Products
Axis Telesolutions, Inc. is an independent distributor of Voice and Data communications equipment. This allows us to sell unused products at the best possible prices. Axis carries an extensive stock of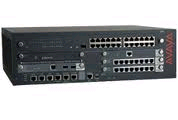 Avaya products to address your daily needs. In addition to meeting your daily needs, Axis can supply the hardware for your next large project. All of our account managers handle projects that require hundreds of phones and the deadlines that come with those projects. The prices on our hardware will provide you considerable savings as well as carry a one year warranty or optional extended warranties. Whether you have large or small Avaya hardware demands, Axis can supply your Avaya hardware. Axis carries Avaya desk sets, Avaya wireless handsets, Avaya circuit packs, and Avaya media modules for your larger purchases, but don't forget we carry all the accessories with no minimum order size. You may only need a single telephone or you may need several media modules. In either case, we will have the hardware for your next Avaya project.
Avaya Communications Manager
Axis can help you with your Media Servers, Avaya Media Gateways, Media Modules, Telephones.
Avaya IP Office
Axis has your IP500, IP412, IP406, IP Small Office processors; your expansion modules, and your IP Office Telephones.
Avaya Partner ACS
Axis has all of your Partner Processors, Voice Mails, and Telephones.
Use a combination of all of our services for the greatest amount of savings on your next project. Combine Unused Avaya Products with Refurbished Avaya while leveraging your existing products by taking advantage of our repair service.
Axis Telesolutions Inc is an independent distributor and service provider of data and communications hardware. Axis Telesolutions Inc. does not represent Avaya, or Nortel. Merlin, Merlin Legend, Merlin Magix, Partner, Partner Plus, Partner II, Partner ACS, Spirit, Definity, IP Office, and Avaya Communication Manager are registered trademarks of Avaya Communication. Norstar, Meridian, and Business Communication Manager are registered trademarks of Nortel Networks.